Taste of Jay's
Hey loves! I had the pleasure of going to the Taste of Jay's with Dawn from Dawn Altier Photography and it was incredible. Okay, so you're probably like what is Taste of Jay's? Have you ever been to a traditional food tasting for a wedding where it's a few items and just the two of you? It's the same thing but on a larger scale, where they invite all of their clients to taste all the popular items from the menu. Can I tell you a secret, I was blown away! The food was AH-MAZING!! My absolute favorite was the tequila lime chicken and they a "build your own drink" station that was so creative! My other favorite was the lemonade with fresh lavender inside!!! Mind blown! This is such a great idea, because not only can clients see what their food will look like set-up, wedding vendors can also taste the food to recommend to their clients as well. This event was mutually beneficial and it happens every quarter! Also, the tasting was at their exclusive venue, The Estate on Second, which is gorgeous!! It's a historic landmark, with brick walls and high ciellings! There's an upper room with a patio as well. This venue is a must-see!!! Here are a few pictures captured by the lovely, Dawn Altier!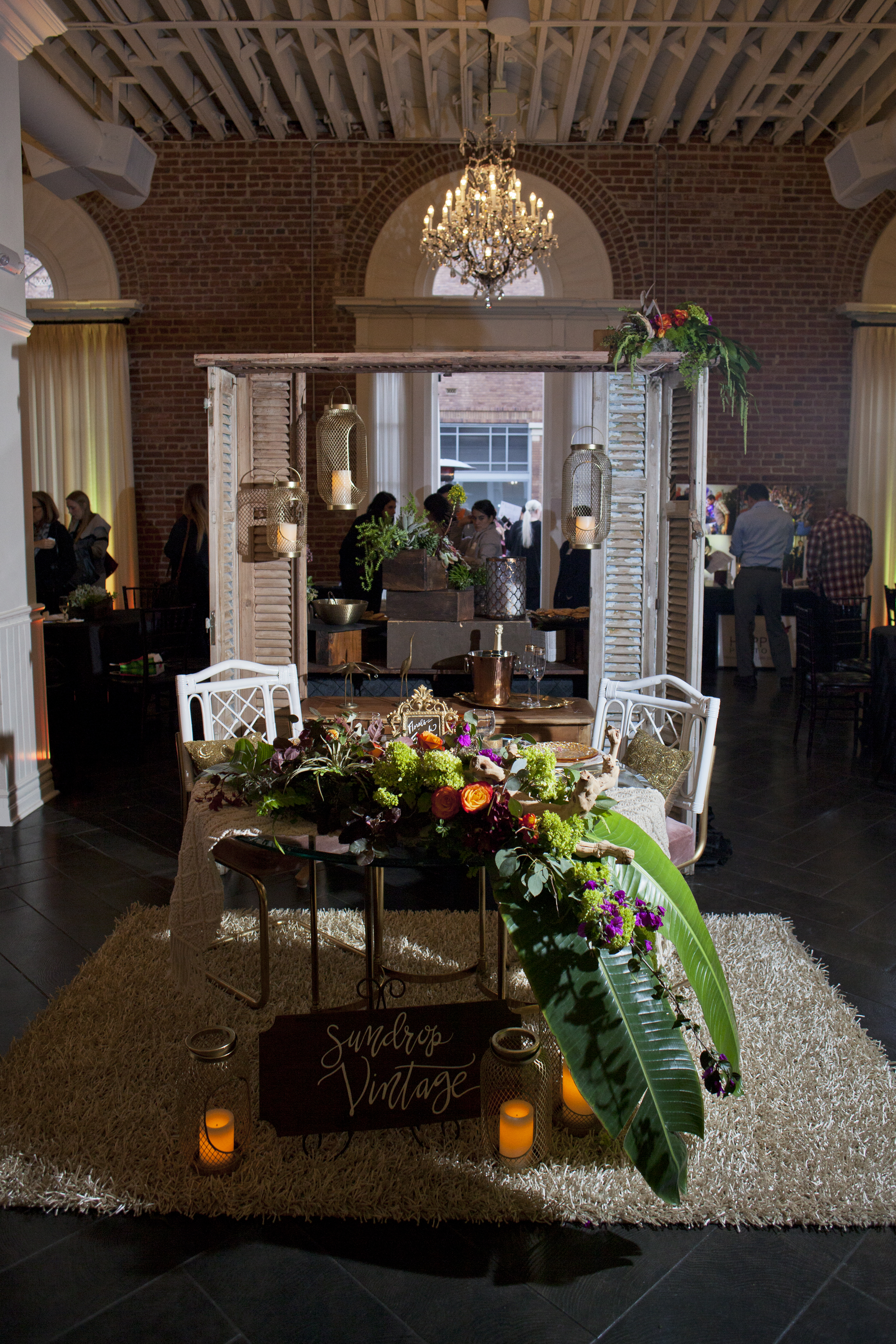 5 Fun Facts about The Estate on Second:
1. The building was built in 1923 and it was a restaurant, office and a gas company previously.
2. Jay's Catering is their exclusive catering company for the venue.
3. In-house furniture and fixtures are included when you have an event here.
4. They have an in-house bakery as well, so they can make amazing wedding cakes!
5. I love planning events at the Estate on Second! Work with me! :)
Here's a fun video to see what it's like:
Recently engaged? Allow me to help you plan the wedding of your dreams!! Click here to get started. As always, I want to leave you with a quote:
""It is not the mountain we conquer but ourselves. "
- Edmund Hillary
XOXO, Chante Gulley, Chief Executive Planner
For inquiries, please click here.